Postal Address:
PO Box 4006 South Strathfield
Sydney NSW 2136 Australia
Telephone (office): 02 8212 5192 (International: +61 2 8212 5192)
Hours of business: 9.00am to 4.30pm Monday to Friday
PLEASE NOTE:
If you wish to contact justweb® regarding a business "partnership" or the supply of any type of service, in particular link building services, emails from "free" email service providers (Gmail, Yahoo, Hotmail, etc) will be rejected and bounced automatically.
Bank Account: Please phone for account details.
What a few friends of
just

web

® say: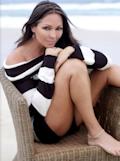 "It's important to me to seek out and surround myself with those I consider to be experts in their fields, which is why I rely on Rob at justweb®. He uses his skill and initiative to be creative with ideas to help me stay ahead of the rest, and has taught me a lot about SEO. He's also fast as lightening at getting things done :-)"
Tania Zaetta
Gold Coast, Queensland, Australia
International TV Host, Actress, Bollywood Star, Media Personality
Follow Tania on Twitter or visit her website www.tania.com.au

"We've been using justweb® since August 2007. Prior to this we had very little traffic, and our search engine results were poor. Rob restructured our website to bring it into line with coding standards and optimised the pages. Within a few weeks we started to notice a difference. For a start, within one month we were appearing on page one in Google for many important keywords, and after some further tweaks early in 2008, we achieved even more high level results.
If you are looking for a no nonsense approach to search engine optimisation by actually fixing your website (as opposed to "dirty tricks"), I'd highly recommend speaking with Rob from justweb®."
Stephen Agius
Kogarah, NSW, Australia
Director, Back to Basics Chiropractic Clinics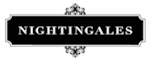 "Dear Rob, just a short note to say thank you for a wonderful job in creating our new website for us, and in particular for the fast and effective results we have had with the SEO implementation. We are now consistently at the in Google results for many of our most important keywords, such as "wedding planner" and "wedding planner Sydney". As a result, our enquiries have increased substantially. Your traffic analysis reports are also very helpful in working out where to focus our marketing strategies.
I'd have no hesitation in recommending justweb® for any search engine optimisation or cost effective website design services. Many thanks, Rob"
Kathy Apostolidis
Sydney, NSW, Australia
Proprietor, Nightingales Wedding Planners