justweb® has been in business for quite a while, and many of our clients have been with us for many years. Here are just a few testimonials from happy customers.
---

We've been using the services of justweb® since about 2002. We have always been impressed with Rob's fast, efficient and friendly service and have no hesitation in recommending him to anyone looking for professional search engine optimisation.
If you need SEO help, talk to a small Sydney business that produces excellent results in a timely and hassle free manner.
Phil Murrell, CEO, Dick Smith Investments, Sydney

---

Rob has been optimising my company's media website (www.newsmaker.com.au) for more than 5 years, during a time of massive changes in the way Google indexes media sites.
Rob's advice has resulted in our site being placed in the 1, 2 or 3 position on page 1 of Google for the most-searched search terms in our category.
Not only that, Rob is always looking out for us and keeping us informed about changes that need to be made to keep up with Google's every changing algorithms.
He uses only ethical, white-hat methods which have kept our site at the top of the tree, recognised as a source of quality services and news. Even in the past year we have been able to grow our readership by 100%, thanks to Rob's efforts.
Rob is also an excellent writer, combining his knowledge of SEO with a flair for writing interesting, engaging copy. His detailed approach to SEO borders on the obsessive, which is a prerequisite in this fast-moving industry. He does not use jargon or make wild promises – he is the real deal and I unreservedly recommend justweb®.
Leila Henderson, Founder & CEO, Newsmaker, Adelaide

---
Rob from justweb® has been instrumental in the development of our new Harley Dealer website. He meticulously planned the new site structure so as to minimise the loss of rankings in the change over from our old web site to the new one, whilst at the same time working on our keyword rankings. I would highly recommend justweb® if you want honest and ethical SEO services.
Renee Garcia, Marketing Manager, Sy's Harley-Davidson, Campbelltown

---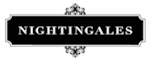 Just a short note to say thank you for the fast and effective results we have had with your SEO implementation. We are now at the top in Google for our most important keywords, and as a result our enquiries have increased substantially since we first hired you in January 2009. I'd have no hesitation in recommending justweb® for any ethical search engine optimisation. Many thanks Rob.
Kathy Apostolidis, Owner, Nightingales Wedding Planners, Sydney

---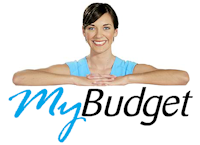 I was referred to Rob at justweb® by a mutual business acquaintance after analysing our website and deciding that we could be doing much better in Google.
Rob audited our website and provided us with some very practical and effective advice. Also, as part of the initial website audit, he made a few changes to the site, and within several days we appeared on page one of Google for our main keyword phrase.
There is still much more work to do, but we shall certainly be continuing our relationship with Rob and look forward to many more great results and an increase in business.
Tammy May, Director, MyBudget, Adelaide

---

We've been using justweb® since September 2007. Prior to this we had very little traffic, and our search engine results were poor. Rob restructured our website to bring it into line with coding standards & optimised the pages. Within a few weeks we started to notice a difference. For a start, within one month we were appearing on page one in Google for lots of keywords very relevant to our clinic around Sydney.
If you are looking for a no nonsense approach to search engine optimisation by actually fixing your website (as opposed to "dirty tricks"), I'd highly recommend speaking with Rob from justweb®.
Stephen Agius, Director, Back to Basics Chiropractic Clinics, Sydney

---

We have been using the services of justweb® since August 2007. Since then, our gaming console repair business has gone from strength to strength.
Our website is on page one of Google, & in fact NUMBER ONE, for many competitive keyword phrases to do with console repairs, such as XBox, Playstation, etc.
We're very happy with the results, and the fact that we don't have to pay a large monthly SEO maintenance fee is just icing on the cake. If you need honest, effective search engine optimisation, we don't think you can go past Rob from justweb®.
Mel & Brandon, Owners, Beetronix, Sydney

---

Dennis Rutzou Public Relations has been working with Rob of justweb® since 2003. Rob is responsible for maintaining our website and search engine optimisation.
In the last 12 months the traffic to the DRPR website has increased by 75 per cent and is consistently ranked highly in Google for relevant keywords such as "pr services". This is a direct result of Rob's SEO work and expertise.
Rob has a proactive approach to SEO and he constantly recommends ways in which to add fresh content & improve rankings.
Dennis Rutzou, Owner, Dennis Rutzou Public Relations, Sydney

---

We use Rob at justweb® for our law firm specialising in digital media and intellectual property. He is our SEO expert and the only one we refer to our clients. Period.
Noric Dilanchian, Managing Partner, Dilanchian & Associates Lawyers, Sydney

---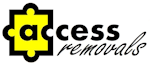 I found justweb® by searching for a website designer. Having just started my own small business, I was looking for a good balance between budget and results. Rob convinced me he could help, so within one week of me supplying my website content, my new website was live. More surprising, within a couple of days of going live, my website was on page one in Google for my business niches ("small removals", "balcony lifts" & "balmain removals"), and the following week I started to receive enquiries.
Rob certainly delivered what he promised, and more. If you need reliable search engine optimistion for your website, call justweb® and discuss your requirements.
Chris Papaspyru, Owner, Access Removals, Sydney

---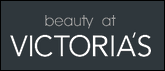 I contacted Rob from justweb® in October 2014. I had been struggling with a 6 month old website which cost too much, I could not work with, & was getting no search results at all. He suggested that a new site might be prudent so he referred me to one of his colleagues in Melbourne. I was amazed at not only the price, but the end result & friendly, competent service given to me by the web designer (Xavier). I was equally stunned by how quickly Rob managed to make the site rank in Google; it took a little less than a week once the site went live!
I would not hesitate in recommending Rob to anyone for excellent SEO service, or any website advice for that matter.
Victoria Woods, Owner, Beauty at Victoria's, Sydney

---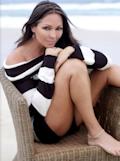 It's important to me to seek out and surround myself with those I consider to be experts in their fields, which is why I rely on Rob at justweb®. He uses his skill and initiative to be creative with ideas to help me stay ahead of the rest, and has taught me a lot about SEO. He's also fast as lightening at getting things done 🙂
Tania Zaetta
International TV Host, Actress, Bollywood Star, Media Personality
Melbourne, Victoria, Australia

---

I found justweb® after scouring Google for someone I thought I could trust in September 2007. I spoke to Rob and told him of my requirements, and he was able to not only meet my requirements, he exceeded them, which was fantastic. I am so pleased with the finished product, I will be recommending Rob to anyone who needs search engine optimisation work done. My website is number one for all relevant keyword phrases in Google. Thank you again Rob for your fantastic work. Cheers, John.
John Garlick, Owner, The Wheelman, Sydney

---

Rob's advice has been an absolute goldmine – it's been invaluable in improving our SEO and I thoroughly recommend him to anyone wanting to get better SEO results for their website.
Naomi Robson, Owner, Little Frog Productions, Melbourne

---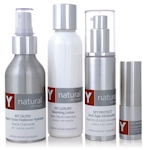 We could not be happier with what Rob at justweb® has done for our company. We've seen immediate positive changes that are measurable in many ways – not just in our search engine rankings but in terms of enquiries and new customers.
It's been so good that we are now re-thinking the whole way we approach our web presence. Thank you Rob!
Barbara Gare, Owner, Y Natural, Adelaide

---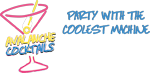 I was a bit sceptical at first, but I trusted the people who referred me to justweb® in January 2009, so I gave them a try. I could hardly believe it when, after only one week, Rob sent me a report showing our main keyphrases were starting to display in Google. I emailed all of my franchisees, and they were ecstatic at the progress that was being made so soon. I don't know what he did, but it worked – and keeps on working. Our website is now receiving much more traffic (about 500% increase), and our enquiries have greatly improved.
I'd recommend Rob from justweb® to anyone who requires reliable and ethical SEO for their website.
Andrew Avenell, Franchisor, Avalanche Cocktails, Perth

---

I just wanted to send through my thanks for all your help Rob. It's a bit exciting that we now exist in Google – can't believe how quickly our site has moved up to the first page.
You know my story – but after 12 very long months with my previous SEO/SEM company, you have achieved in a few weeks what they couldn't even achieve in 12 months!
I am extremely grateful for your upfront, honest advice and I'm really looking forward to continue working with you to get our business back on track.
Tracey Mackenzie, Proprietor, Melbourne Antenna Services
---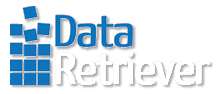 Rob has gone out of his way to help me get my small business website into shape with a minimum of hassle. I don't pay him a monthly retainer to take care of things and my experience with justweb® is one of service and value rather than him being in it for a quick buck. He went over the basic elements of how to get my site to best work with online search services and explained the 'how' and 'why' of the recommendations. This empowered me to continue to improve things over time and to make better design decisions in future – as a busy small business owner myself, this has been invaluable.
justweb® is the only business I trust with SEO and online reputation management. Rob is a decent and hard-working bloke who knows his stuff and is transparent in how SEO works. There's no proprietary "magic" or the bulldust that seems so common with the 'big names' in SEO; no smoke and mirrors and no 'cheating the system' to get web rankings up. Just common-sense advice and consistency. It is refreshing, honestly.
I'm such a believer in how Rob does things that I'd be doing this review if it took me an hour or more – there's nothing in it for me to leave this, I just wanted to recommend justweb®. Bonus, he's an Australian small business owner and has been doing this for many years. Thanks Rob, you've been indispensable to my small business!
Craig Veness, Data Retriever, Melbourne